Protein Crystallization and Determination Services
High quality crystallography services are availble from SARomics Biostructures (Sweden), a team of professionals with many years of experience and expertise in all areas of structural biology and structure-based drug design. Their laboratory, adequately equipped with the state-of-the-art liquid handling, crystallization and imaging robotics and advantageously located in close proximity to the new MAX IV synchrotron, allows them to deliver reliable crystallography services with a short turnaround time to you. For more information or inquiry, please
contact us
.
If you are engaged in investigation of antibody-antigen interactions, please check SARomics'
Antibody:Antigen Complex Structure services
.
~ Three Structure Services ~
FastLane™ Premium Services
Target proteins are ready for crystallization and X-ray structure determination with your ligands.
Turnaround time: 2-8 weeks
FastLane™ Standard Services
Target proteins are ready for expression, purification, crystallization and structure determination according to verified protocols with your ligands. More than 150 constructs of proteins incl. kinases and phosphatases are on the list.
Turnaround time: 6-12 weeks
If your target is included in FastLane™ Premium/FastLane™ Standard Lists,
project cost and turnaround time could be dramatically lowered and shortened!
Gene-to-Structure Services  (Fee for Service)
Gene-to-Structure services include cloning, expression, purification and characterization of a protein using biophysical methods, followed by crystallization and high resolution X-ray structure determination. For the most optimal handling high-throughput protocols developed at the company are used throughout the whole process.
Project Milestone Sample
Gene-to-Structure Services start here
0. Start-up
Protein Expression/Purification
1. Development of a expression vector/cloning
FastLane™ Standard Services start here
2. Protein Expression/Purification
Small scale expression test
Large scale expression and purification
Biophysical characterization of the protein using dynamic light scattering (DLS), CD spectroscopy or differential scanning fluorimetry (DSF)
Reporting on Protein Production
FastLane™ Premium Services start here
3. Binding assessment study of ligands by DSF
Reporting on DSF assessment
Crystallization/Data Collection
Identify best crystallization conditions by HTS screening and using the robotics for crystal growth observation
4. Crystallization (soaking and/or co-crystallization)
5. X-ray data collection (bi-weekly at a synchrotoron facility including MAX IV)
Reporting on Crystallization/Data Collection
Structure Determination
6. Data processing and Structure Determination
(determine the structure(s) of your choice from successfully generated complexes)
Reporting on Final Structure Determination
Antibody:Antigen Complex Structures

Three-dimensional X-ray crystallographic structures of antigens and antibodies are essential for elucidating the details of epitope-paratope interactions in antigen-antibody complexes, and for optimising the binding interactions within a complex.
For detailed service information, please contact us.
About SARomics Biostructures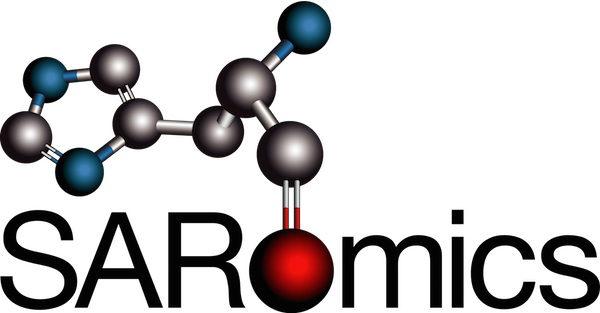 SARomics Biostructures was founded in 2006 and is managed by a highly experienced team of professionals with many years of solid industrial and academic research background and with complementary key expertise in all areas of structural biology and structure-based drug design. Located in Lund, Sweden, they provide services in protein crystallization, protein crystallography, protein NMR spectroscopy and structure-based drug design. http://saromics.com/