Kinase Protein Assay Kits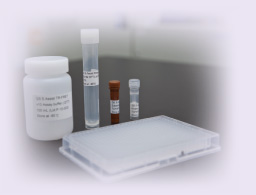 QuickScout Screening Assist™ Kits are designed to speed you through compound screening, particularly secondary- and counter- screening operations, by providing necessary reagents and detailed assay protocols, for more than 300 human kinases.
After initial kit purchase, components may be purchased separately.
*The dilution ratio and MSA measuring parameters are different by kinase.
Advantages of Carna's Assay Kits
Prepared utilizing the extensive expertise of our profiling services
Ready-To-Run products & protocols
One kit allows you multiple assays